About Kira Sutherland
BHSc, Grad. Dip. Sports Nutrition, Adv Dip Nut Medicine, Adv Dip Naturopathy, Adv Dip Herb Med, Dip of Astrology.

Kira is an Australian Naturopath, Nutritionist, Herbalist and Medical Astrologer. Known for her vibrant, straight forward teaching style, Kira has lectured in Medical Astrology within Australia, North America and Europe. In private practice for over 25 years, Kira combines her knowledge in Natural Medicine with her passion for Medical Astrology into a wonderful mix of mind/body medicine. 
Pricing
Naturopathic Medical Astrology Readings 
Held via Zoom/Skype
+ 1 hour AUD$350
+ 1.5 hours AUD$450
+ Returning clients AUD$300
Elective Surgery Charts
+ AUD$400 for printed material and 30-minute Skype/Zoom call
Please note that this service requires 3-6-month lead time for proper calculations
Upcoming Event: The 13th Astrology Student Conference

Understanding the Past, Embracing the Future
Saturday 26th and Sunday 27th September 2020
This event is hosted by the ever-amazing Frank Clifford and Wendy Stacey and is looking like a jam-packed list of topics and lectures. For those that have never attended an online conference, every thing is recorded and you have the ability to watch at your own leisure for a month afterwards so that you don't have to get up at 3am to listen to your favourite speaker.
I will also be presenting at this event. My lecture is on Weight, Health and the Horoscope and will be a workshop style lecture over two sessions.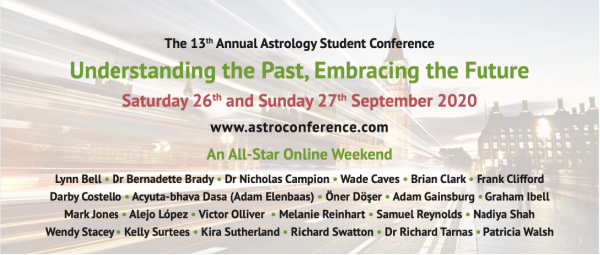 If you want to check out the speakers, topics AND to sign up and claim your 50% discount (£99 instead of £199), please use the code SUT50 when registering via the button below.

As seen on...
Kira Sutherland's Medical Astrology work has been featured on the following podcasts.
Subscribe to my mailing list to learn more about what I do, get all my latest articles, and receive exclusive invitations to future courses and events.
This is a spam-free mailing list, you can unsubscribe at any time.